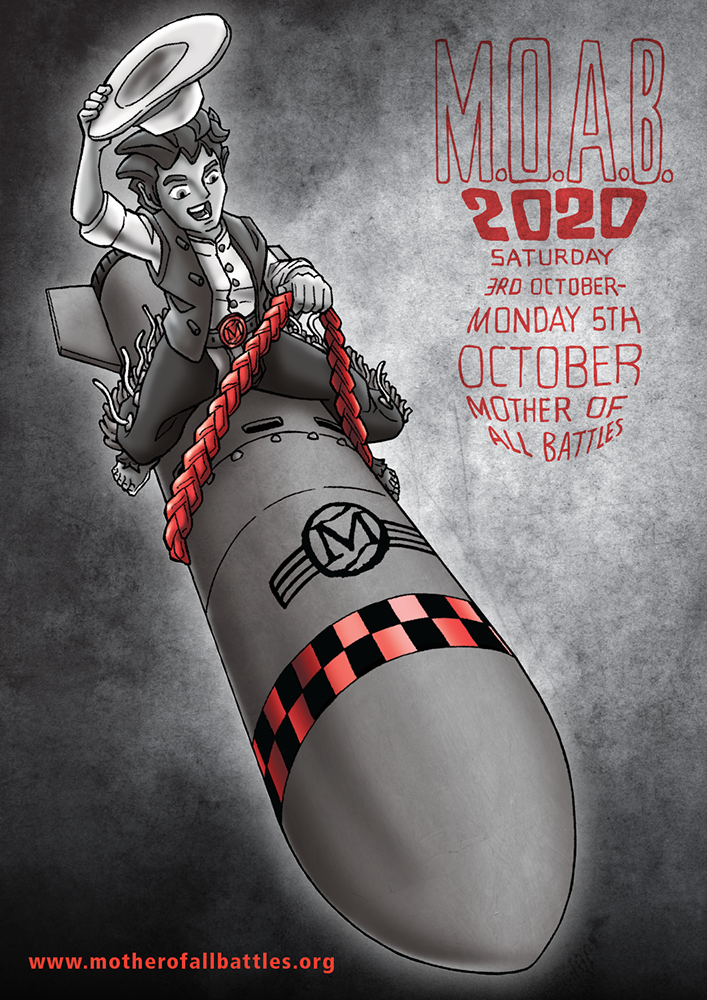 This is an update and important information for MOAB 2020 follows…
As of the 7th July 2020 we are able to accommodate approximately 200 competitors.
Visitors are permitted but can only access the `Open' areas these being surrounding areas, the Canteen and Bring & Buy. Visitors cannot access the competition areas.
Due to the current restrictions we are unable to accommodate Traders (as we have given priority to competitors to the limited space available), there will be no Traders at this year's convention.
We will continue to monitor the situation and provide further updates as and if the situation with respect to restrictions changes.
We are committed to having a safe and enjoyable convention for competitors, visitors and staff. Accordingly, the following will apply…
Bring & Buy
The Bring and Buy will run this year subject to any restrictions that are in force because of Covid19.
We anticipate that we will run to our normal operating hours but we expect that we will be required to reduce the number of visitors allowed into the Bring and Buy at any one time. Entry will be initially restricted and then visitors will be allowed in as visitors leave.
We will strictly enforce the required hygiene measures when operating.
Cancellation & Refunds
In the event that the convention or an individual tournament is cancelled affected competitors will have their entry fee refunded in full.
Competitors who elect not to attend the convention need to advise the MOAB Convention Organiser as soon as possible so that their position can be made available to another would be competitor.
In this event a refund of their entry fees may be made at the discretion of the Convention Organiser.
Health and Safety
Please be mindful of the current situation and follow the guidelines we have set out so that everyone can continue to game in a safe and healthy environment.
If you feel unwell (including any signs/symptoms of cold, flu, COVID-19 or other illness) please stay home.
Maintain good hand hygiene practices: wash your hands frequently and make use of the hand sanitation stations that will be situated throughout the complex.
Avoid physical greetings (i.e. hand shaking, high 5's etc).
Maintain physical distancing.
Avoid touching models, dice and other gaming components that are not your own.
If you wish to wear a mask please do, at this stage it is not compulsory.
An ​attendance register will be kept.
If necessary, any person contravening these guidelines will be directed to immediately leave the premises by the Convention Organiser.
Venue Layout
There will be two distinct areas Competition and Open.
Only Competitors will be allowed into the Competition areas and Visitors will not be permitted into the Competition areas. This will be enforced.
Competitors and Visitors will be allowed to access the open areas which will consist of the canteen and Bring and Buy, the later will be restricted to a maximum number at any one time. (Social distancing requirements will apply)
Competition Layout
Competitor tables will be placed so as to comply with current social distancing requirements.