Paint & Take
Brought to you by Team MOAB and Aetherworks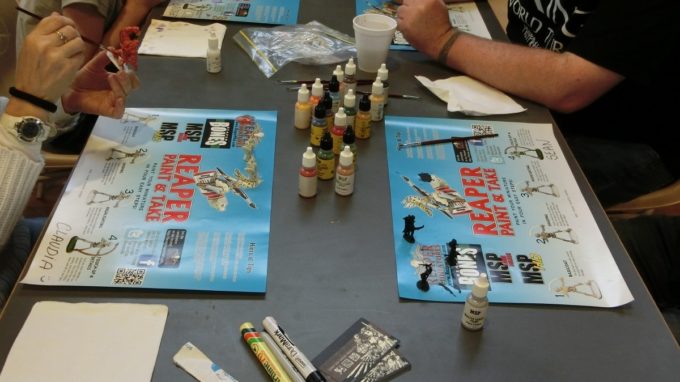 Learn to paint miniatures! Paints, brushes, and a free miniature for every participant have been provided by Reaper Miniatures. Painters of all skill levels welcome – just choose a figure, paint it up and take it with you when you're done. Sunday only – 9am-5pm.
More photos of the Paint & Take can be found in the Gallery.
Latest News
19/9
UPDATE: Tournaments are filling up fast. Get in quick.
13/9
UPDATE: Command and Colors Players Pack updated.
11/9
UPDATE: Infinity Players Pack updated.
UPDATE: Mortem et Gloriam (MeG) Players Pack updated.
30/8
NEW: Command and Colors Napoleonics tournament added.