Activities
Looking for something to do with the family on the long weekend? Well drop in to MOAB and there are lots of things to keep you occupied whether you are a seasoned gamer or new to the hobby and games and want to check it all out.
There is additional parking behind the main building on the lower soccer fields. There will be signs indicating where to park.
General entry to MOAB is FREE, although tournament play involves a fee.
First up, we will keep you fed and watered at the fully licensed canteen – awesome food and drink to buy at low prices.
If shopping is your thing (or you have stuff to get rid of) then visit the Bring and Buy or any of the many Traders we have all in one convenient location.
---
Paint & Take
Brought to you by Team MOAB and Aetherworks
Learn to paint miniatures! Paints, brushes, and a free miniature for every participant have been provided by Reaper Miniatures. Painters of all skill levels welcome – just choose a figure, paint it up and take it with you when you're done. Sunday only – 9am-5pm.
---
Painting Competition
Brought to you by Aetherworks
For the painters out there, Aetherworks will be running a Painting Competition, details of which can be found, soon, on the Painting Competition page.
---
Participation Games
To keep you busy at other times (and between games for those playing in an event) there are many Participation Games you can join in with.
They include these Participation Games:
The Cold War Game
From TooFatLardies & Chain of Command game system.
Play as a NATO Combat Team Leader or a Warsaw Pact Battalion Commander. A Model is one Tank, an Infantry stand is a Section. For 5 to 15mm Miniatures.
Contact: Peter – rossetti@hotkey.net.au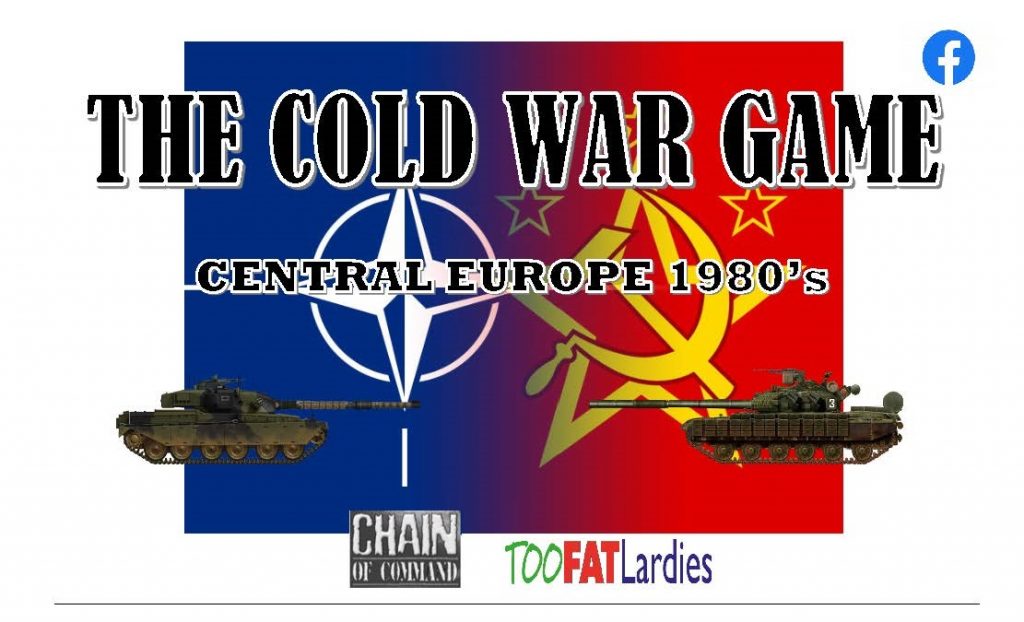 ---