We are trying our best to arrange MOAB 2021 within the guidelines and constraints of NSW Health authorities, we will continually update the plan as information comes to hand. We will review the situation once the current lockdown is completed and advise accordingly.
Stay Safe, Stay Sane.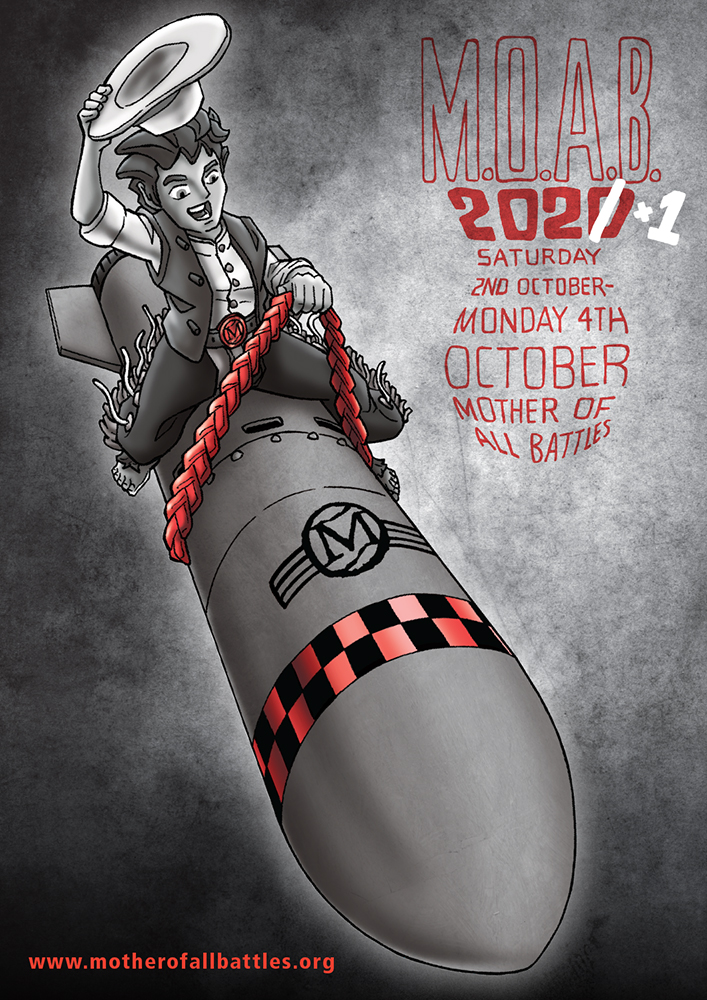 On behalf of the Sutherland Shire Gamers I welcome you to MOAB 2021.
After consulting with the Local Police and N.S.W Health we have planned MOAB 2021 anticipating what those restrictions might be and recognising that these may change we will be fully compliant with all covid-19 restrictions that are in place at the time of the convention.
This year we will be emphasising competitions and competitors whose numbers will be restricted relative to previous years attendances and in the event of cancellation a refund will be made to all competitors.
Visitors will be permitted to attend but we expect that there will be limits to the number of visitors permitted at any one time inside the facility.
The Bring & Buy will be open but again restrictions may apply to the number of visitors permitted in the bring & buy area at any one time.
A small number of participation games maybe permitted in addition to competitions at the time of the convention, and we hope to have traders but this again will depend upon the restrictions that apply at the time of the restrictions and there impact on the convention.