Participation Games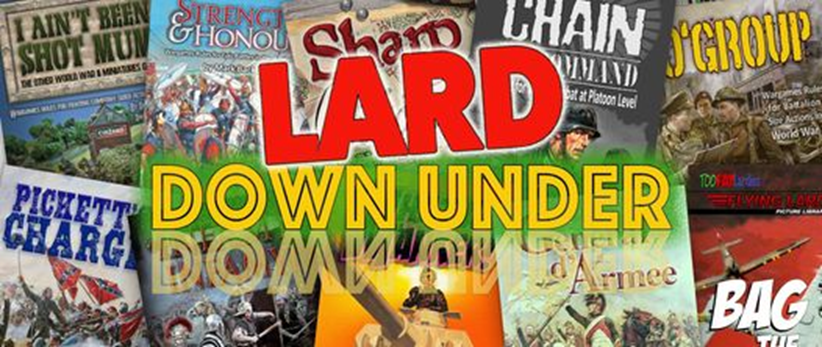 Lard Zone
Walk up and play one of the following Lard games at MOAB in the Lard Zone. No registration required.
Wadi, Wadi, Wadi – Sharp Practice Sudan
The Kelly Seige – What A Cowboy
Cold War Central Europe – CoC: The Cold War Game
Eastern Front WWII – Chain of Command
And see outstanding quality 28mm gaming tables at the Chain of Command Tournament.
Gaming sessions daily at 9:30am and 1: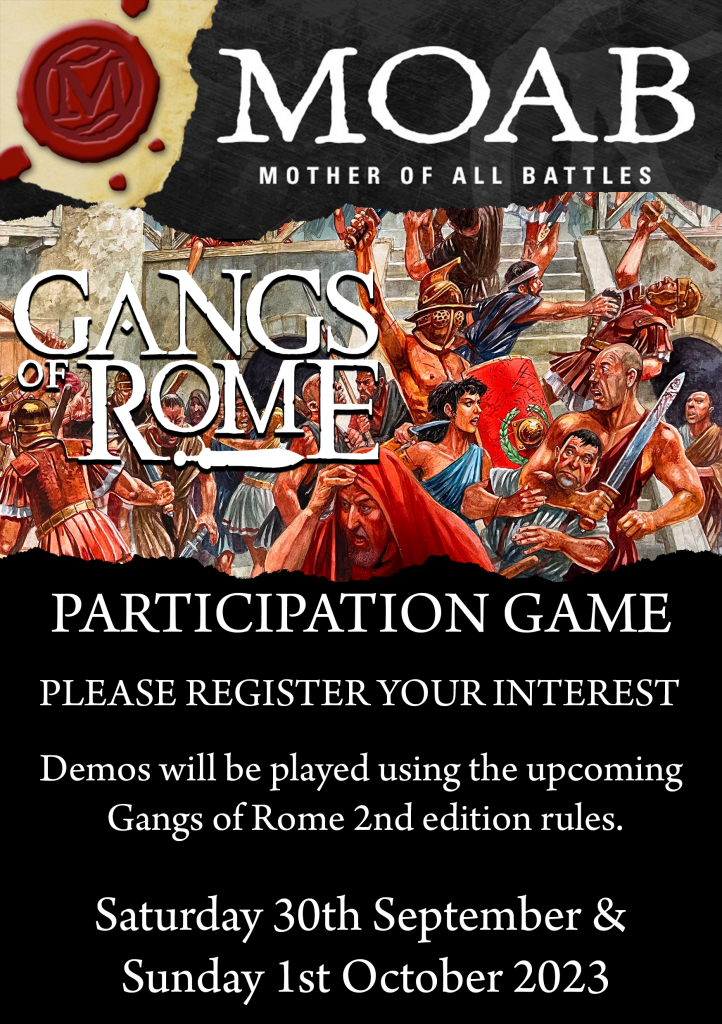 Gangs of Rome
This is a free participation game, registration is still required
All equipment is provided
There are four sessions, with a limit of 6 players per session
Sessions times are : Saturday 9:30am – 12pm, Saturday 12:30pm – 3pm, Sunday 9:30am – 12pm, Sunday 12:30pm – 3pm
Click here to view on the tournaments page and to register your interest